Welcome to the City of Mayville!
On behalf of the City of Mayville, I would like to extend the warmest of welcomes to all residents and visitors. I encourage you to explore the many possibilities Mayville has to offer.
Mayville's historic downtown has priceless charm and character with a variety of shopping, entertainment, dining and beverage establishments. If recreation is your thing, our City offers an 18 hole public golf course as well as the 57,000 sq ft TAG Aquatic, Fitness and Recreation Center for your enjoyment. Relax and enjoy the 200 acres of public parks in the City of Mayville.
The spectacular Horicon Marsh neighbors Mayville with miles of trails, bike paths and canoeing opportunities. Visit the million dollar nature center that will amaze you and your family. Birdwatchers can enjoy 307 different varieties of birds that inhabit the Marsh.
Come and enjoy our City and the numerous festival and events we have to offer.
See you around town and don't be afraid to stop and say hello.
Mayor Boelk
Golf Course For Lease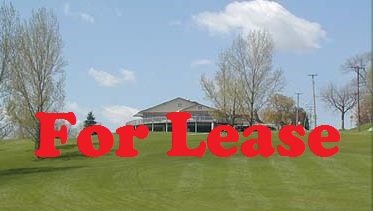 The City of Mayville will accept proposals until 4:30 p.m., Thursday, December 7, 2017, for the management, operations and maintenance of the City of Mayville Golf Course and/or restaurant, bar and banquet facility associated with the City of Mayville Golf Course, 325 South German Street, Mayville, Wisconsin. The City will entertain proposals to manage both the course and clubhouse or either one or the other separately.

The Mayville Golf Course is an 18-hole course conveniently located in Dodge County. The facility offers a pro shop, on-site bar and grill, golf leagues and tournaments, banquet facilities and an outdoor ceremony site. www.mayvillegolfcourse.com/
The objective of this proposal is to provide the City with a qualified operator/operators who will provide a high level of service to the public while it operates, manages, promotes and maintains the course and related facilities in a fiscally responsible manner. Activities to be performed under this agreement include, but are not limited to all services required for public golfing on the 18-hole golf course, course maintenance, pro shop management, cart rental, food and beverage service, and banquet facilitation. These activities would be performed in accordance with the terms and conditions of an agreement to be entered into by the selected operator/operators and the City.

Certain businesses or individuals may be selected for personal interviews based on the City's evaluation of the proposals and a final selection will be made.
To submit a letter of interest please email/call/mail: Mayor Rob Boelk; mayor@mayvillecity.com; City of Mayville; PO BOX 273; Mayville, WI 53050; (920)212-0441