COVID-19 City Updates
The TAG Center OPENS on June 24th at 4:30 AM, with the exception of the pool.

Pool Punch Cards: TAG Center days closed will be added to your punch card when the pool opens.

Members that have paid in full or have a fitness punch card: TAG Center days closed will be added to the end of your membership or fitness punch card, based on expiration dates.

Short Term memberships: TAG Center days closed, depending on the membership expiration date, must be used within this year before December 31st. Contact the front desk staff.

Memberships with automatic bank drafts: No drafts were processed during April, May and June. Drafts are tentatively scheduled to come out July 15th.

As a reminder, if you feel sick please stay home. While here use sanitizer stations, wipe down machines, maintain social distancing and follow posted signage.

Any questions, please contact a staff member by calling the TAG Center at 920-387-7988. If a staff member is not available, please leave a message and they will reach out to you in a timely manner.

All Park Pavilion events are canceled through the end of May and will resume at the end of June

The Senior Center is closed (besides Meals On Wheels) until further notice

City Hall is open, but we are encouraging only coming in if it is manditory. Most business can be conducted online/phone/email/mail/drop-off when possible. Call (920)387-7900 or email sdecker@mayvillecity.com for help!
City Meetings are still scheduled as planned, but social distancing of 6 feet will be enforced. The public can connect to meetings by calling (920)387-7980. Access Code 1212
The dog park and playgrounds are now open.
Rock N Boom July 3rd festivites are canceled. The fireworks may be rescheduled to September.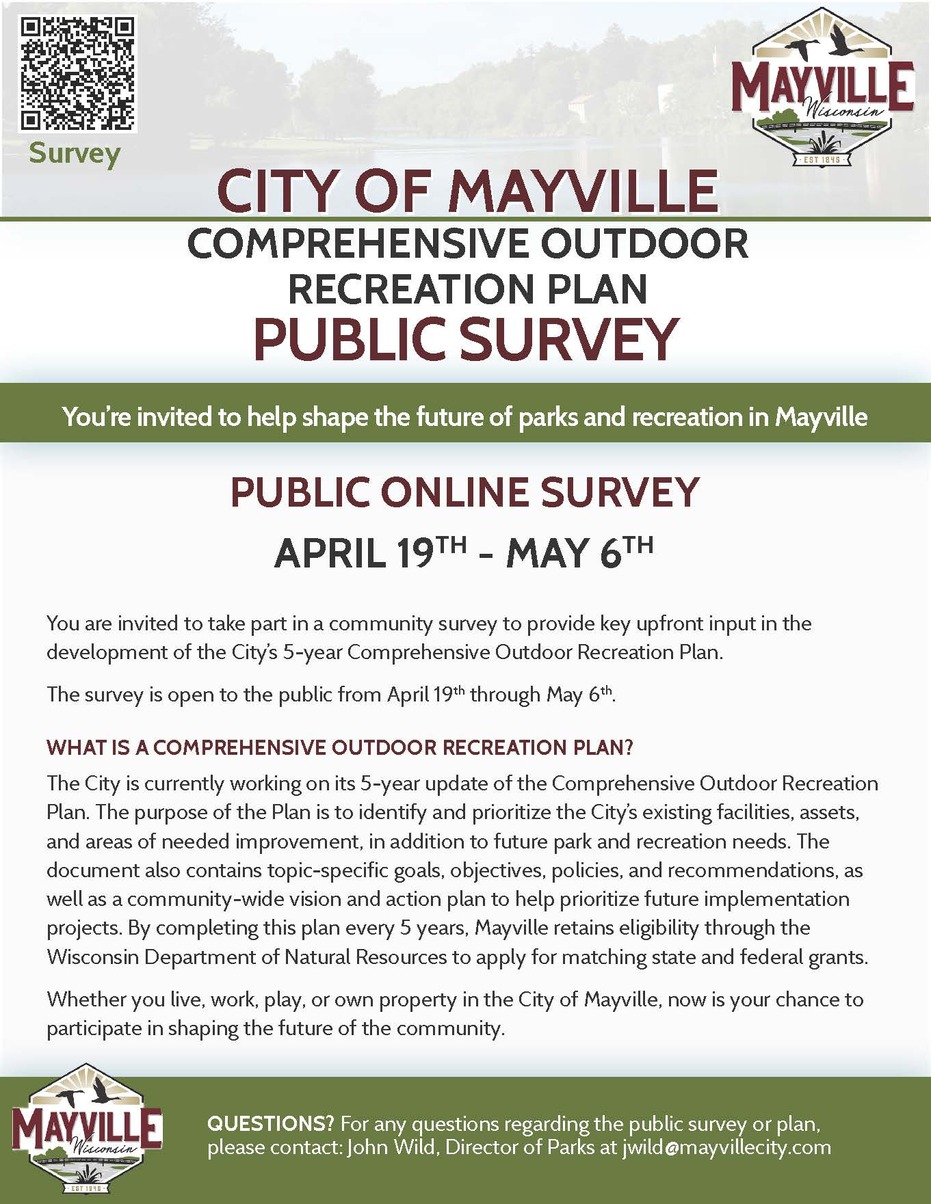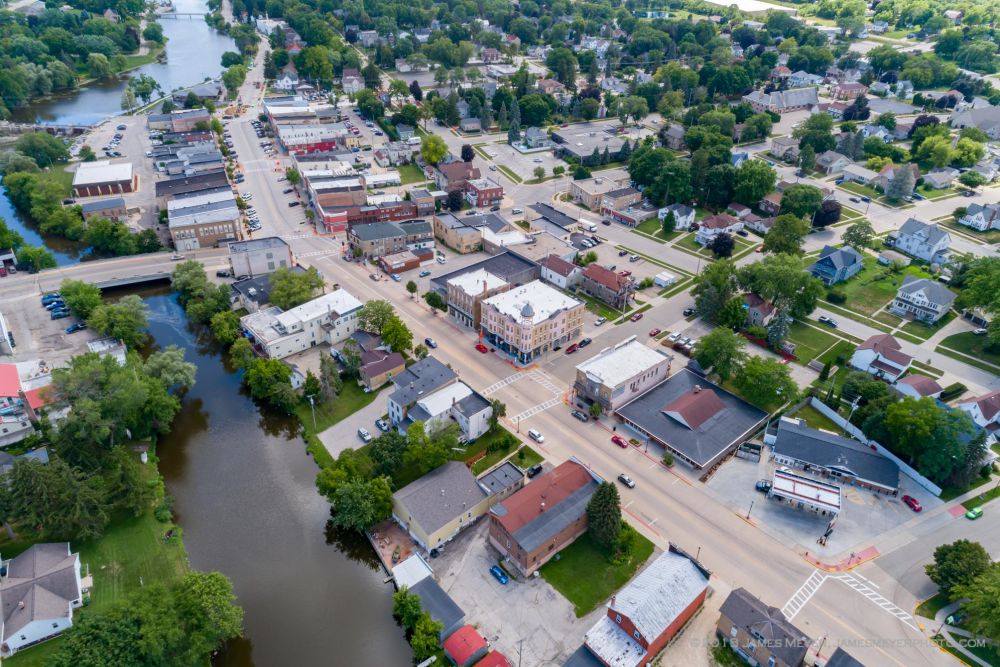 Mayville, WI (Dodge County)
• Located on the Rock River, Mayville is the
historic gateway for tourists to the Horicon
Marsh.
• The Gold Star Memorial Trail (GSMT)
connects Mayville to the Horicon Marsh
Education Center and to the state trail
system via the Wild Goose Trail.
• The Mayville downtown hosts an array
of businesses from cigar factories and
breweries, to piano stores and creameries.
• The City of Mayville boasts a combination
of quality employers and a skilled
workforce with highly regarded work and
personal ethic.
• The City of Mayville is a welcoming
community, a community of safe
neighborhoods and affordable housing
with excellent learning and medical
facilities close by, a community with
endless recreational and sightseeing
opportunities. Come see why your future is
here.
Click here to learn more!
Welcome to the City of Mayville!
On behalf of the City of Mayville, I would like to extend the warmest of welcomes to all residents and visitors. I encourage you to explore the many possibilities Mayville has to offer.
Mayville's historic downtown has priceless charm and character with a variety of shopping, entertainment, dining and beverage establishments. If recreation is your thing, our City offers an 18 hole public golf course as well as the 57,000 sq ft TAG Aquatic, Fitness and Recreation Center for your enjoyment. Relax and enjoy the 200 acres of public parks in the City of Mayville.
The spectacular Horicon Marsh neighbors Mayville with miles of trails, bike paths and canoeing opportunities. Visit the million dollar nature center that will amaze you and your family. Birdwatchers can enjoy 307 different varieties of birds that inhabit the Marsh.
Come and enjoy our City and the numerous festival and events we have to offer.
See you around town and don't be afraid to stop and say hello.
Mayor Boelk