COVID-19 City Updates
The TAG Center is closed until further notice--there will be no monthly membership payments coming out for the month of April
All Park Pavilion events are canceled through the end of March
The Senior Center is closed (besides Meals On Wheels)
The Library is closed
City Hall is open, but we are encouraging only coming in if it is manditory. Most business can be conducted online/phone/email/mail/drop-off when possible. Call (920)387-7900 or email sdecker@mayvillecity.com for help!
The election is still scheduled, but absentee voting is encouraged! In person absentee voting is being done curb-side. myvote.wi.gov or (920)387-7900 x1203
City Meetings are still scheduled as planned, but social distancing of 6 feet will be enforced
Parks & Playgrounds in the City are closed, including the dog park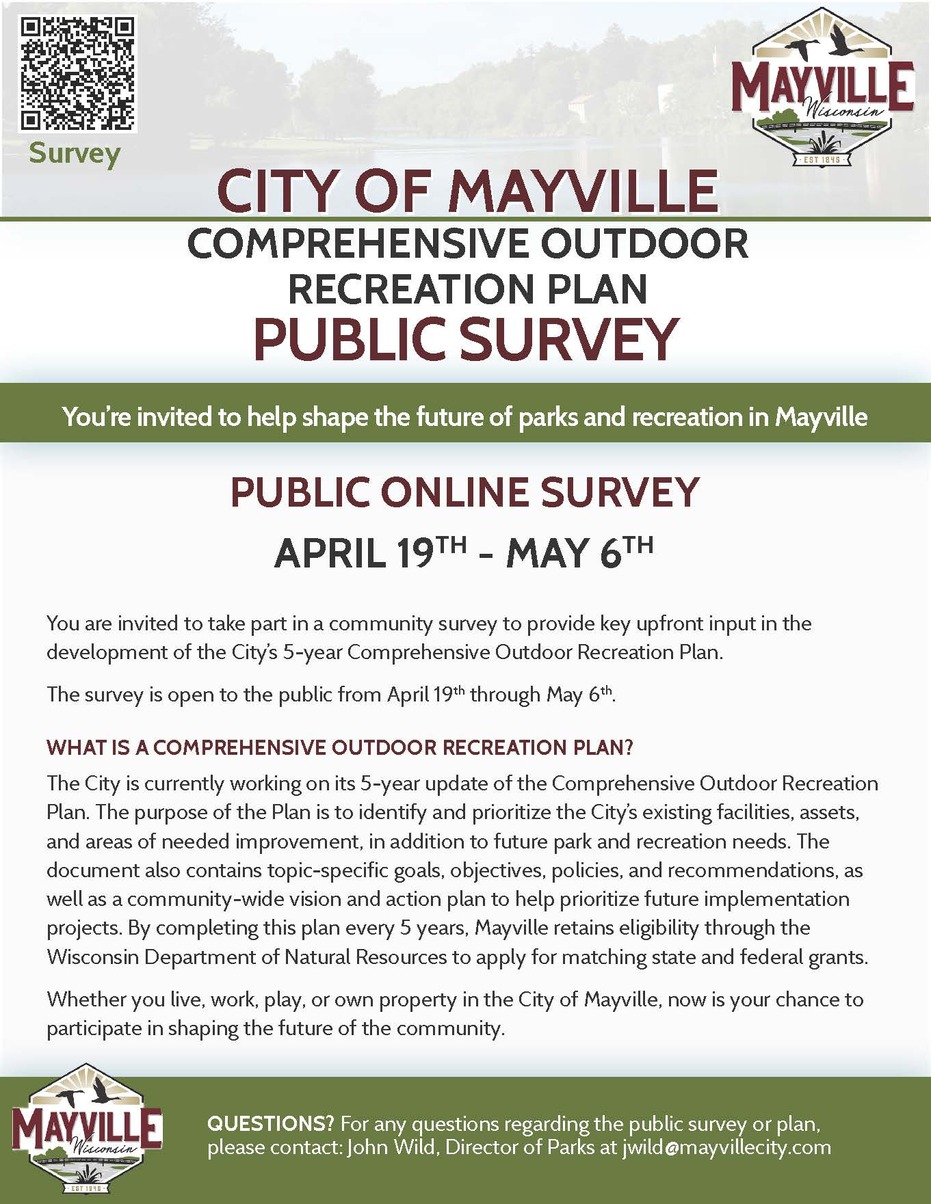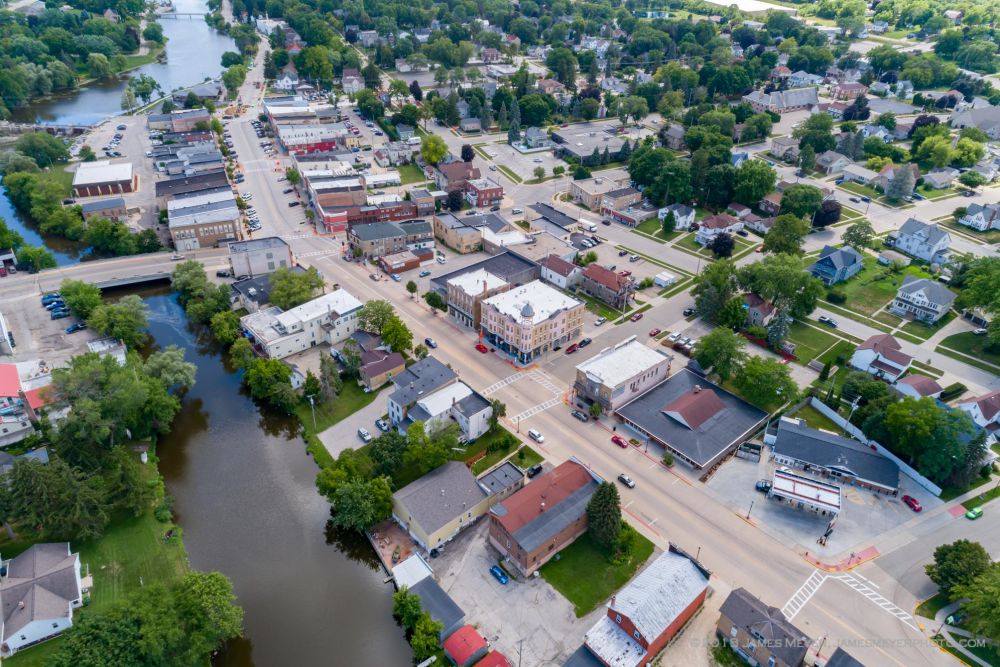 Help the City of Mayville with housing growth and economic development.
If you live, work or visit Mayville, please complete the survey by clicking the picture above!
Completion of the survey could win you a gift card.
Click here to read a letter from the Mayor.
Welcome to the City of Mayville!
On behalf of the City of Mayville, I would like to extend the warmest of welcomes to all residents and visitors. I encourage you to explore the many possibilities Mayville has to offer.
Mayville's historic downtown has priceless charm and character with a variety of shopping, entertainment, dining and beverage establishments. If recreation is your thing, our City offers an 18 hole public golf course as well as the 57,000 sq ft TAG Aquatic, Fitness and Recreation Center for your enjoyment. Relax and enjoy the 200 acres of public parks in the City of Mayville.
The spectacular Horicon Marsh neighbors Mayville with miles of trails, bike paths and canoeing opportunities. Visit the million dollar nature center that will amaze you and your family. Birdwatchers can enjoy 307 different varieties of birds that inhabit the Marsh.
Come and enjoy our City and the numerous festival and events we have to offer.
See you around town and don't be afraid to stop and say hello.
Mayor Boelk