EMS Department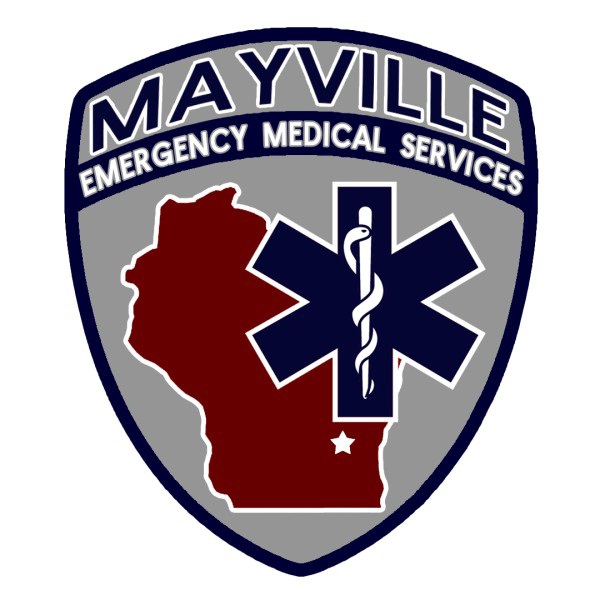 Contact
102 Mill Place
Mayville, WI 53050
Phone: 387-7989
Emergency: 911
EMS Director:
Christine Churchill
EMS Deputy Director:
Julie Staffin
Click to pay your EMS Invoice online.
Mission Statement
The mission of Mayville EMS is to provide the best advanced emergency medical service, with care and compassion to Mayville and the surrounding communities ensuring the highest level of medical service possible.
Vision Statement
The vision of Mayville EMS is to be a recognized leader in the emergency medical service , respected by our constituents for anticipating and responding to the ever changing needs of emergency medical services. Mayville EMS will embrace new technologies and techniques, focusing on training and education to provide the highest level of customer services and satisfaction in a professional and caring manner.
Value Statement
The members of Mayville EMS are dedicated to operating a professional, ethical, service-minded organization. We value honesty and integrity in all matters, leading to the highest level of trustworthiness.
o We value respect for each person, recognizing the individual value of our members and customers
o We value teamwork, as each person's capabilities enhance our performance as a whole
o We value responsibility, taking ownership of our actions and committing to our assigned objectives
o We value professional pride, adhering to a strong code of moral and ethical conduct
o We value compassion, fostering a genuine concern for those we serve
o We value safety, ensuring our own health as well as the safety of our team and those we serve
o We value diversity of the people in our department and our community
o We value training and education as the foundation of superior service
o We value commitment, working through any adversity to meet the community's needs

Documents
EMS Department
EMT Driver Applicaton – 2/16/2021
•
Application
EMS Department
EMT Application – 2/16/2021
•
Application
EMS Department
EMT Code of Ethics – 5/19/2017
•
File 1