About Mayville Industrial Park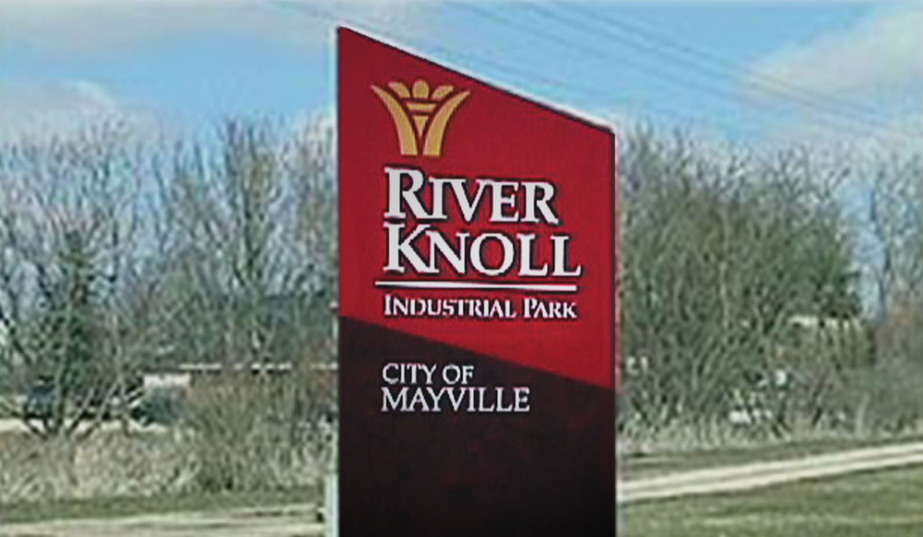 Welcome to Mayville and thank you for your interest in the City of Mayville's "River Knoll Industrial Park". Click on the image for more information about the Industrial Park. After you have had an opportunity to review the information provided, the staff at City Hall would be more than happy to meet with you to answer any questions you may have.
Area Maps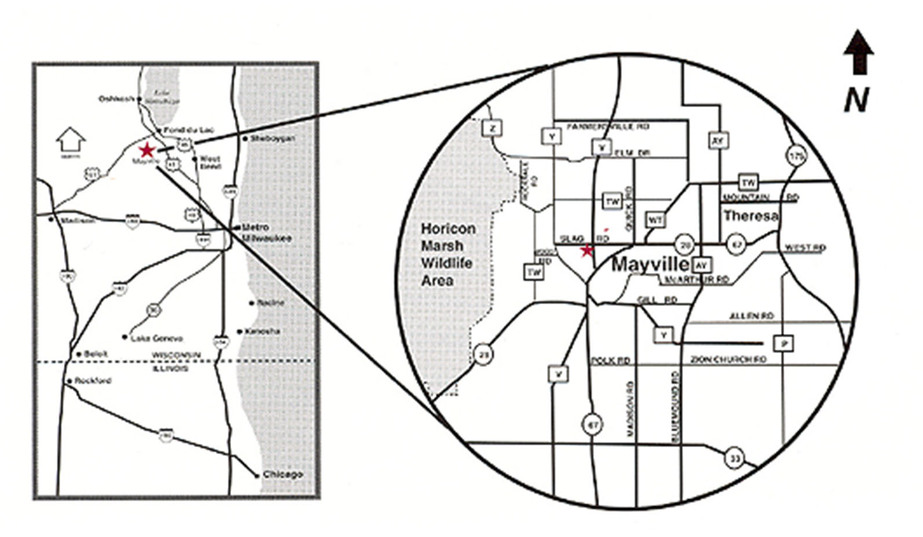 River Knoll Industrial Park is located on the northeast side of the City of Mayville, Wisconsin at the intersection of County Trunk Highway V and State Highway 28. Easily accessible to highways leading to many of Wisconsin's major cities, Mayville is less than an hour drive from Milwaukee, Madison, and the Fox Valley. Known as the "Historic Gateway to the Horicon Marsh," the natural ambience and rural flavor of the area is unparalleled. Click on the image for additional maps of the area.
Demographics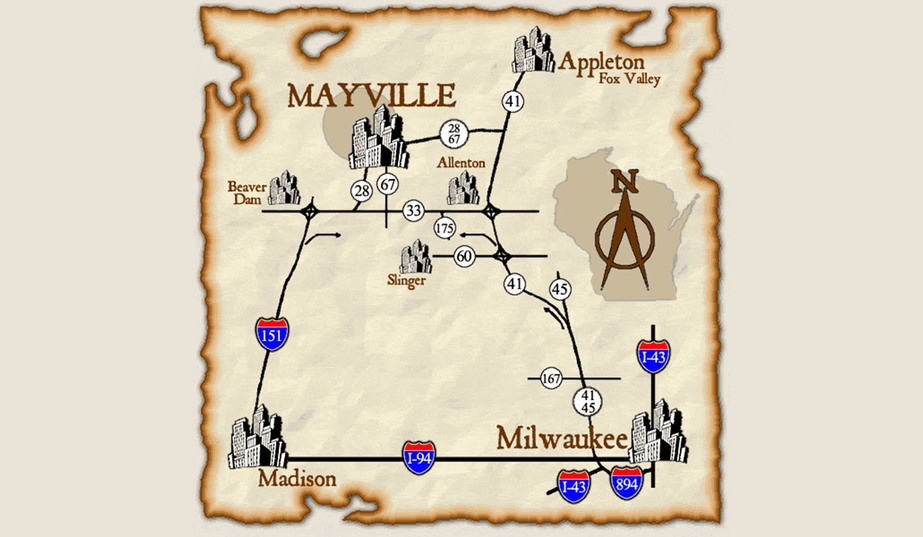 The City of Mayville has a population of just over 5,000 people. The workforce within a five-mile radius of the city consists of nearly 10,000 people, of which over 55% are employed in a manufacturing field. With the unemployment level at approximately 2.6%, the work ethic of the area residents is clearly strong. Community support and a demographically stable environment have drawn several large industrial companies to Mayville and the surrounding area. The cost of living in Dodge County falls well below that of the larger metropolitan areas of Wisconsin, enabling an enriched quality of life for its residents.